ISO 9001:2008 / Quality Management System

In an effort to meet or exceed the needs of both our internal and external customers, Calica Exports developed a Quality Management System based on the ISO 9001:2008 set of standards. Through a dedicated effort by all of the employees, the company was able to document the QMS, trail all of the employees, perform internal audits, and successfully complete a third party audit. On September 2008 Calica Exports was awarded a ISO 9001:2008 Certificate of Registration from BVQI Inc. India.
Calica Exports is dedicated to providing our customers a defect free product, delivered on time, and we will achieve this by developing our employees and continuously improving out Quality Management System.
---
ISO 14001 / Environmental Management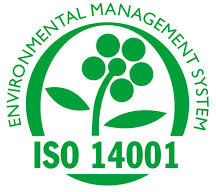 Calica Exports received ISO 14001:2004 certification in September 2008. Our company is actively engaged in efforts to protect and improve the global environment.
Environmental Policy
Give due consideration to possible impacts that our production facilities may cause on the surrounding environment and promote harmonious relationship with the local community.
Faithfully adhere to legal regulations, agreements, and other environmental requirements to which Calica Exports has agreed, and implement aggressive measures to prevent pollution and environmental contamination. To faithfully adhere to legal regulations and user requirements with regard to the management of our products and of hazardous chemicals.
Ensure effective use of resources by cutting down on waste, and promoting recycling and energy conservation.
Establish environmental goals and targets in accordance with our environmental policy, and to regularly conduct surveys and reassessments for continual improvement.
Not only make this environmental policy clearly known to all employees and contractors working in the premises of Calica Exports and its production facilities, but communicate it to our business partners for their understanding and support.